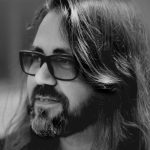 BORJA CRESPO
Bilbao, 1971. He is a director, film producer, writer, illustrator and cartoonist. He collaborates with El Correo and other heads of Grupo Vocento as a specialized journalist and has made columns and reports for El Mundo newspaper and other publications. He has directed video clips, commercials, short films and television programs. He has also worked as an advisor and coordinator of events around film and comics as a cultural manager. In the cartoon area he has published several references, as well as books on film theory. He teaches film and comic classes in university courses and various events. He is a founding member of the production company Arsenic P.C. and Sayaka Productions with Nacho Vigalondo, Koldo Serra and Nahikari Ipiña. In 2014, he directed, produced and co-wrote the film Neuroworld, based on the imaginary of M. A. Martín, a #littlesecretfilm on Calle 13 that participated in numerous festivals. He is currently conducting the radio program La Hora Caníbal for Bi FM.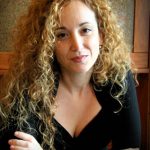 MÓNICA GARCÍA
Degree in Communication Sciences and Advertising and Public Relations. Researcher of the PhD in Multimedia Engineering, she is currently developing the thesis on the added value of film festivals for film production. At a professional level, she is the deputy director of the Sitges Foundation – International Fantastic Film Festival of Catalonia and combines this activity with teaching and writing. It has more than a dozen titles published always within the essay and the work of informative nature. In relation to the cinema, she has a wide experience since 2004 when she was responsible for communication at the Sitges Festival for the first time. Since then she has worked on international promotion of audiovisual produced in the country and in the evaluation of national competitions. Sitges is responsible for the industry area and development projects with international links.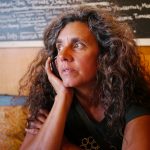 TERESA LEAL
Born in Lisbon. Translator of training, developed her professional activity in the last 20 years as a freelance in audiovisual production, working with Portuguese producers and around the world in film, advertising, television and shows. In recent years she has worked in the feature films The Promise, by Terry George, The Man Who Killed Don Quixote, by Terry Gilliam, and in 522, a cat, a Chinese and my father by Paco R. Baños. She is also a partner in a company of specialists and action scenes for cinema.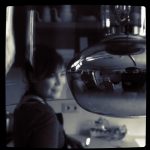 MARINA ORTIZ
Marina Ortiz begins her career in production by working on nature documentaries. In 1993, she began his career in fiction at the film production company Pendelton, where he worked hand in hand with Javier Fesser on Aquel ritmillo (1993), El secdleto de la tlompeta (1994) and El milagro de P. Tinto (1997) as head of production. Already as director of production, she has worked in The great adventure of Mortadelo and Filemón (2003), with which she obtained the Goya for the best production direction, Princesas (2004), Cándida (2005) and Camino (2007). Since then, he has worked as a freelance in advertising, documentary and fiction, and currently collaborates with the fantasy and horror genre producer Chico & Punky Productions.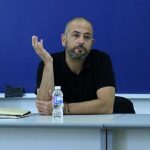 MARC ORTS
His passion for cinema comes from a young age, since his father, Edmond Orts, founder of the magazine Dirigido por, made him see a film every day. He has been in the film industry since 1991, working on more than 150 titles in the specialty of sound, where he has developed all his processes. He graduated professionally with the Fantastic Factory, captained by Bryan Yuzna and with Jaume Balagueró, Paco Plaza or Stuart Gordon, among others. In his second professional stage he has worked with Pedro Almodóvar in his last four titles and confirmed the following one, with J. A. Bayona, Kike Maíllo, Sergio G. Sánchez, Alejandro Amenábar, Brad Anderson and Daniel Monzón. He is a member of the American, Spanish and Catalan Film Academies. He has several awards for his specialty and is part of the R & D teams of Immersive sound, which have excelled in recent years technologically.