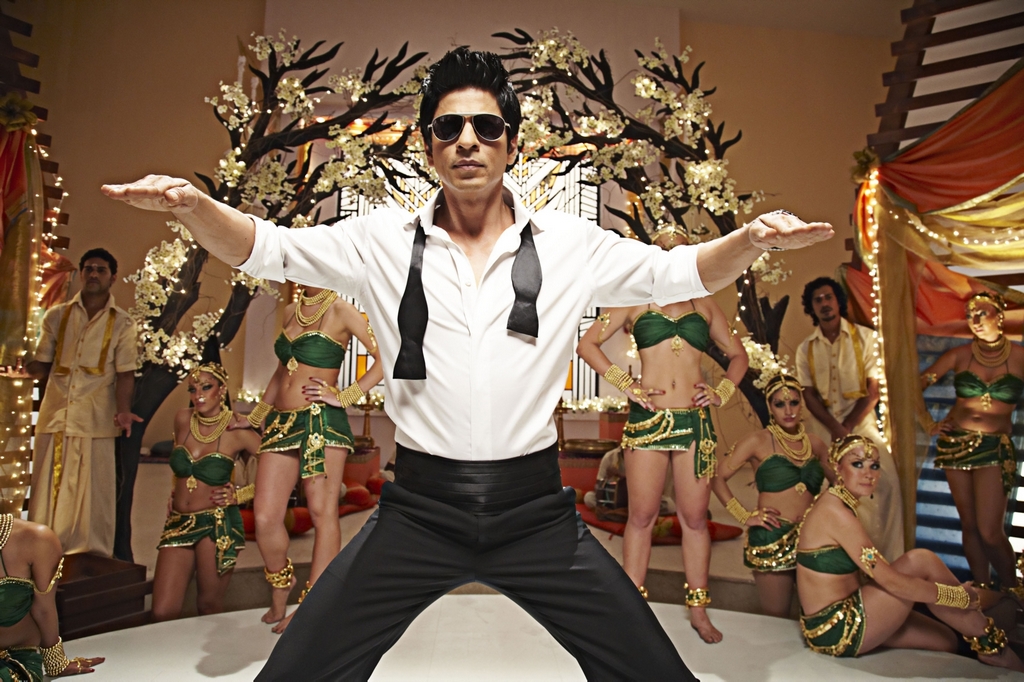 A father trying hard to 'fit-in' in his son's badass world. A son trying hard to 'dude-up' his dad. And a mother lost in translation between her husband and her son. While Shekhar was trying every trick in the book to woo his son, his son had given up on him. Just when the father-son duo hit a deadlock, Shekhar strikes gold when he designs one hell of a game. Get ready for the coming of a new superhero.
Original title: RA. One.
Nationality: United States, India, 2011.
Production: Gauri Khan, Shah Rukh Khan.
Director: Anubhav Sinha.
Script: Kanika Dhillon, Shah Rukh Khan.
Cinematography: Nicola Pecorini.
Music: Vishal Dadlani, Shekhar Ravjiani.
Editing: Sanjay Sharma.
Cast: Shah Rukh Khan, Kareena Kapoor, Sanjay Dutt, Arjun Rampal, Tom Wu, Joe Egan.
Format: 35 mm
OVS
27th of November, at 17:00 and 29th of November, at 22:30.
Albéniz Cinema, Room 3.