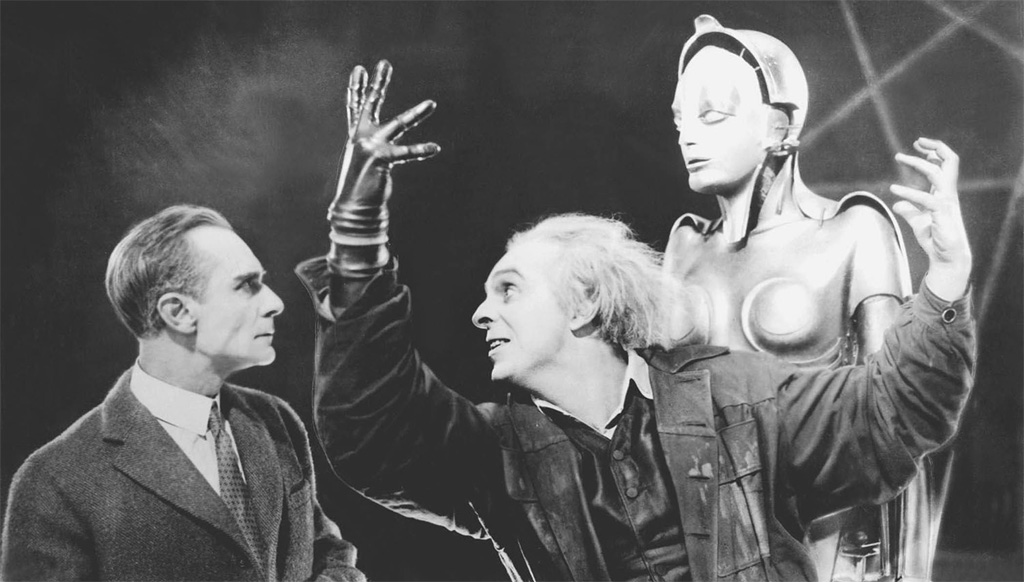 1st of December, at 18:45. Albéniz Cinema, Room 3.
In the city of Metropolis, in the year 2000, the workers live confined in an underground ghetto, where the industrial heart of the city is placed, and from where they can not scape. But, encourage by a robot, they rebel against the intellectual class in the power and threaten to destroy the outer city. Freder, the son of the governor of Metropolis, and Maria, a girl of humble origins, would try to avoid destruction by appealing to feelings and love.
*Note: full version of the film as it was conceived by Fritz Lang with 25′ unpublished minutes from a 16 mm copy discovered in Buenos Aires in 2008. Original version without sound.
Original title: Metropolis.
Nationality: Germany, 1927.
Production: Erich Pommer.
Director: Fritz Lang.
Script: Thea von Harbou.
Cinematography: Karl Freund, Günther Rittau, Walter Ruttmann.
Music: Gottfried Huppertz, Bernd Schultheis.
Cast: Alfred Abel, Gustav Fröhlich, Rudolf Klein-Rogge, Fritz Rasp, Theodor Loos, Erwin Biswanger, Heinrich George, Brigitte Helm.
Runtime: 146 min
Format: 35 mm
OVS