FOREIGNER

After the death of his wife, a businessman decides to send his daughter to live with her aunt. Once they embark on the train journey, the girl disappears and otherworldly creatures begin to haunt the father. Tick Tock is a dark, psychological fantasy tale of loneliness, terror and losing heart.
Original title: Tick tock.
Nationality: Germany, 2011.
Production: [...]

A comical road movie about two scriptwriters who write a film about two scriptwriters who write a film about a teenage couple who become bank robbers. A film about the struggle of writing a movie, getting lost in the way and end up starring your own script.
Original title: The astronaut on the roof.
Nationality: Germany, 2010.
Production: [...]

During a tragic incident in a public swimming area, a girl´s conflict with her sister has a disturbing outcome.
Original title: Sister.
Nationality: Austria, 2010.
Production: Michael Rittmannsberger.
Director: Michael Rittmannsberger.
Script: Michael Rittmannsberger.
Cinematography: Sonia Aufderklamm.
Music: David Furrer.
Editing: Michael Rittmannsberger.
Cast: Mira Reisinger, Heidelinde Pfaffenbichler, Alexander TT Müller.
Runtime: 5 min
OV (without dialogues)
27th of November, from 17:00. Albéniz Cinema, Room 1.
30th of [...]

A boy is driving at crazy speed on a highway with an injured girl by his side. Who or what are they running away from?
Original title: My shoes.
Nationality: Italy, 2010.
Production: Mercurio Domina.
Director: Elisa Resinaro.
Script: Elisa Resinaro.
Cinematography: Fabio Resinaro.
Music: Andrea Bonini.
Editing: Fabio Resinaro.
Cast: Federika Darinka Antonioli, Roberto Laureri, Antonio Clema.
Runtime: 10 min
OVS
27th of November, from 17:00. [...]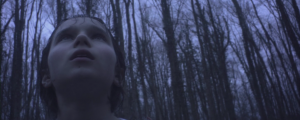 Alexis doesn't know it yet, but he's discovered a time portal…
Original title: Le portail.
Nationality: France, 2010.
Production: Guillaume Dreyfus.
Director: Liam Engle.
Script: Liam Engle.
Cinematography: Xavier Dolléans.
Music: Ombeline Chardes & Michel Villar.
Editing: Daniel Brunet.
Cast: Maxime Pyta, Elsa Lunghini.
Runtime: 15 min
OVS
27th of November, from 17:00. Albéniz Cinema, Room 1.
30th of November, from 17:00. Rectorate Office.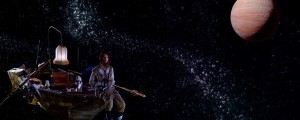 One day Jonah left his wife and child. He gave no explanation, only a telephone number, before blasting to outer space with his homemade spaceship.
Original title: Jonah and the vicarious nature of homesickness.
Nationality: Germany, 2010.
Production: Anna Wendt.
Director: Bryn Chainey.
Script: Bryn Chainey.
Cinematography: Marc Achenbach.
Music: Ilja Coric.
Editing: Courtney O'Brien-Brown.
Animation: Trikk 17.
Cast: Jens Winter.
Runtime: 13 min
OVS
27th of November, [...]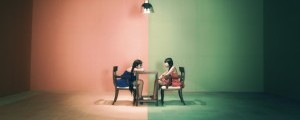 Two sisters try to outsmart each other as they attempt to figure out why and which one of them will be sent away by their father after their mother's death.
Título original/Original title: Erase love.
Nationality: Spain,Indonesia, 2010.
Production: Javier Ideami.
Director: Javier Ideami.
Script: Javier Ideami.
Cinematography: Roydon Johnson.
Music: Jesús Calderón.
Editing: María Doukeli.
Cast: Anya Syari Nabila, Fierza Porizka.
Runtime: 12 min
OVS
27th [...]

A fragile border separates our world from the kingdom of darkness, where nightmarish creatures await in the shadows, looking for a way into our world. Only one thing has been standing in their way: a secret order of priests, who devote their lives and souls to protect this border. They are the 'Deus Irae'.
Original title: [...]

A postman's first day takes a terrifying turn when a precocious young girl tells him of her family's horrible tragedy.
Original title: Certified.
Nationality: United States, 2011.
Production: Kimberley Browning.
Director: Luke Guidici.
Script: Luke Guidici.
Cinematography: John Matysiak.
Music: Jeff McDonough.
Editing: Luke Guidici.
Cast: Thomas Garner, Rebecca Spicher, Timothy Brennen, Therese Lentz, Kevin Allen-Bicknell.
Runtime: 8 min
OVS
27th of November, from 17:00, Albéniz Cinema, [...]

At midnight, a man wakes up surrounded by strangers speaking a curious language in the middle of a weird dinner which soon gets out of hand…
Original title: Ctin!.
Nationality: France 2011.
Production: Insolence Productions.
Director: Cyrille Drevon.
Script: Cyrille Drevon.
Cinematography: Frédéric Derrien.
Music: Damien Deshayes.
Editing: Cyrille Drevon.
Cast: Pierre Lefebvre.
Runtime: 14 min
OV
27th of November, at17:00. Albéniz Cinema, Room 1
30th of November, [...]