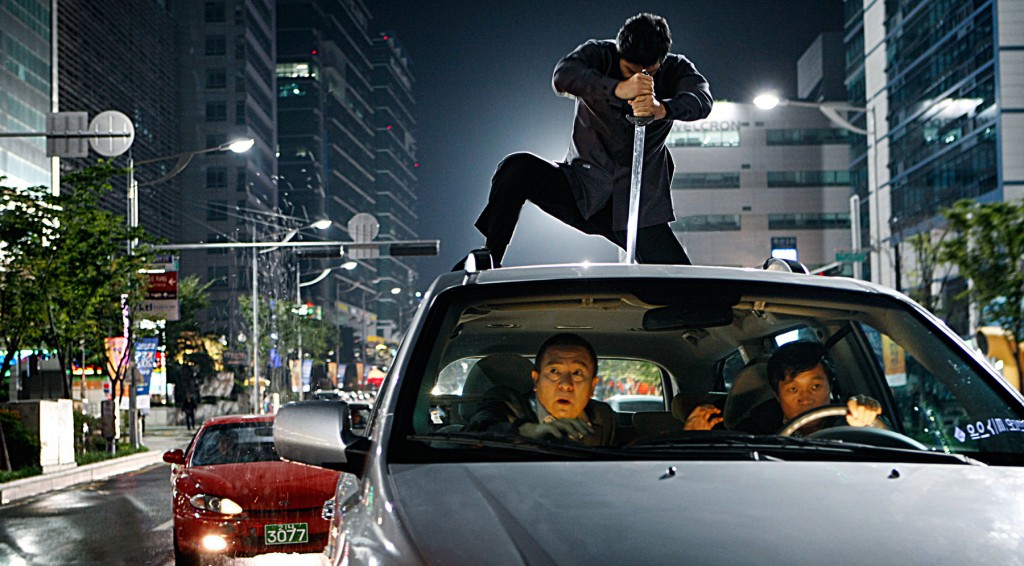 Jeon Woo Chi is a Taoist magician who is accused of a crime and sentenced "forever" by a curse. The seal of this curse will break 500 years later in modern Korea, where Woo Chi appears like a hero ready to destroy the monsters of this new world.
Original title: Jeon Woo-chi.
Nationality: South Korea, 2009.
Production: BK Pictures & CJ Entertainment.
Director: CHOI Dong-hun.
Script: CHOI Dong-hun.
Photography: CHOI Yeong-hwan.
Music: JANG Young-kyu.
Editing SHIM Min-kyeong.
Cast: KIM Yun-seok, LIM Su-jeong, KANG Dong-won, YUM Jung-ah. Runtime: 136 min
Format: DVD
OVS
29th of November, 18:00-22:00. Paraninfo, University of Málaga.