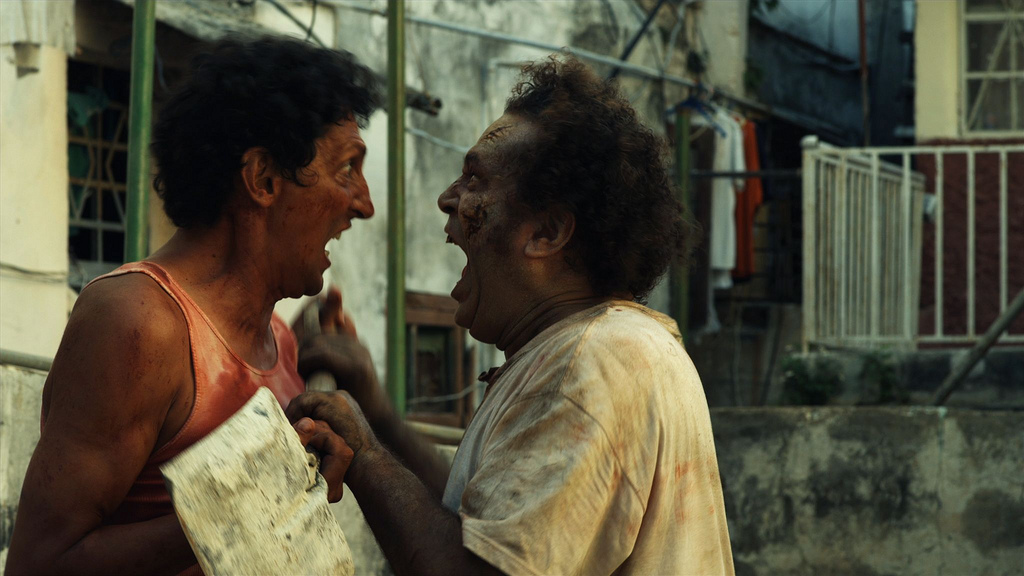 The Havana has been invaded by blood-thirsty zombies. It is rumoured that the disturbances are being caused by forces serving the United States. Panic has taken the population, until a new hero appears: Juan. Under the slogan "Juan of the dead, we kill your loved ones", Juan takes care, for a reasonable fee, of eliminating your infected family members.
Original title: Juan of the Dead.
Nationality: Spain, Cuba, 2011.
Production: Gervasio Iglesias, Inti Herrera, Claudia Calviño.
Director: Alejandro Brugués.
Script: Alejandro Brugués.
Cinematography: Carles Gusi.
Music: Sergio Valdés.
Editing: Mercedes Cantero.
Cast: Alexis Días de Villegas, Jorge Molina, Andrea Duro, Andros Perugorría, Jazz Vila, Eliecer Ramírez.
Runtime: 100 min
Format: 35 mm
OVS
28th of November, at 23:20. Albéniz Cinema, Room 1.
1st of December, at 23:15. Albéniz Cinema, Room 3.